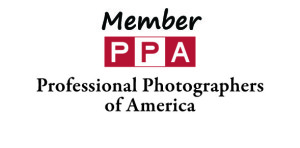 QUESTION: Hey Alena, I have some straight friends that are getting married.  They need a photographer.  Do you ONLY take engagement and wedding photos of gay couples?
ANSWER: I SPECIALIZE in same-sex weddings but I believe in EQUALITY!  I would be HAPPY to photograph any loving couple, gay or straight.  After all, LOVE IS LOVE!
QUESTION: My Ohio wedding isn't going to be held in the Dayton, Columbus, or Cincinnati areas.  Will you come to another part of Ohio?
ANSWER:  ABSOLUTELY!  We service all of Ohio without extra charge.  If we need to stay overnight due to a late or early ceremony, then we would ask for you to pay overnight hotel accommodations.
QUESTION: My wedding isn't going to be held in Ohio. We are having a destination wedding in another state (or even in another country!).  Will you still come and photograph our wedding?
ANSWER: ABSOLUTELY!  WE LOVE TO TRAVEL!  We are seasoned travelers!  If the destination is best reached via car, we can discuss extra charges for travel expenses on a case-by-case basis  (for example, mileage and overnight hotel accommodations).  If the destination is best reached by plane, then we ask you to purchase plane tickets for me and my assistant, along with car rental (if needed), and hotel accommodations.  Hey, we can work something out – just ASK!
QUESTION:  How many photographers will be used at our wedding?  Will you be there Alena?
ANSWER:  I will personally be the lead photographer for all wedding and engagement photography.  You are enlisting my services because you love my style and eye for capturing the "moment" in my images – so that's exactly what you will get!  I will also bring along a lovely assistant, who will help me set up shots, hold reflectors or lights, etc.  On rare occasions, if I feel the need (due to the size of a ceremony) to enlist the support of another photographer, I will be sure that he/she produces the same quality, heartfelt images which are up to my personal standards!
QUESTION: What kind of equipment do you use?
ANSWER: I use Nikon professional digital cameras and a line of high quality lenses.  I LOVE my artistic LENSBABY lens which offers a very cool out-of-focus area in the image.  I will have 2 cameras at your wedding or engagement shoot.  I also use professional flash, reflectors, and lighting.
QUESTION: Hey do you offer a photo booth option for my wedding (or fabulously fun party)?
ANSWER: YES!!  And this isn't your momma's photo booth!  Not the little teeny tiny booth big enough for barely 2 or 3 people that spits out a strip of blurry black and white pics!  NO WAY!  My photo booth setup uses a professional Nikon camera with backdrop and photo lights!  You and many, many friends can use the remote to take any number of fun photos which will be displayed on the monitor for you to see after!  The pics are then uploaded to a website so you can see everyone's!!! You'll get all the digital photos in high resolution color AND black and white!  FUN STUFF!  What a fun way to look back at your wedding or party guests!  Who needs a guest book when you've got a photo booth!!
QUESTION: Where do you get the products printed? Are the prints and albums high quality?
ANSWER: What's the sense in great photography if you don't have a professional, quality lab to produce your prints and albums?  I use a fantastic professional lab!  Your photos and album will simply POP with brillance!  I recommend a very cool metallic paper print which allows the light to reflect back from the surface and saturates the colors in a luminescent way!  I will show you some samples and let you decide what you like best!
QUESTION: How and when will I see my photos?
ANSWER: Your images will be placed on a secure gallery on my website.  This will allow you plenty of time to look at the photos and select those that you like best!  Because I know you are anxious, shortly after your ceremony or photo shoot, I will send you a sampling of several web-sized photos so you can share them on your favorite social media site and with friends and family!
QUESTION: Will you photograph our dogs, cats, kids, family, seniors, party, Harley, barn, home, or super-duper fun event?
ANSWER: Of course!  I am available for any and all types of photography!  JUST ASK!
QUESTION: Hey Alena do you do any other types of photography besides engagements and weddings?
ANSWER: I am a passionate fine art photographer!  I LOVE taking inspiring and unique night photographs of the stars, moon, and the milky way!  My work can be seen (and is for sale 🙂 ) at my other website: www.imagesbyalena.com  I CAN EVEN TAKE UNIQUE NIGHT or LOW LIGHT PORTRAITS OF YOU IF YOU ARE INTERESTED!