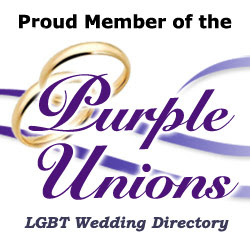 WELCOME to Both Brides Both Grooms Same-Sex Wedding Photography!!
MARRIAGE EQUALITY IS HERE!!!! 
LOVE WINS!!!!
Reserve YOUR wedding date NOW!
Are you looking for a GAY and LESBIAN WEDDING PHOTOGRAPHER SPECIALIST in DAYTON, COLUMBUS, CINCINNATI,
anywhere in OHIO, or even some exotic destination wedding?
I photograph same-sex weddings and engagements in Dayton, Columbus, Cincinnati and surrounding Ohio areas.
On one of the HAPPIEST days of your life, you can just relax, be yourself, and let us capture the loving memories of your special day!
My style is boutique and photo-journalistic.  I love to produce photos that feel like ART!
Great photography is all about capturing MOMENTS!  Let us preserve YOUR most endearing moments!
Live somewhere else or planning a destination wedding?
Send an email to or give us a call!
WE LOVE TO TRAVEL!
Not gay??  It's OK!!!  I believe in love and will photograph any loving couple who requests my services!
Click here if you have more questions about photography and planning your Ohio gay wedding!